Orlando Carpet Flooring
Carpet flooring is a treat to the senses. It is the ultimate floor material for peace, quiet, and comfort. It is cozy, homey, and provides satisfaction to a person's sense of aesthetic in terms of sight, feel, and even noise reduction.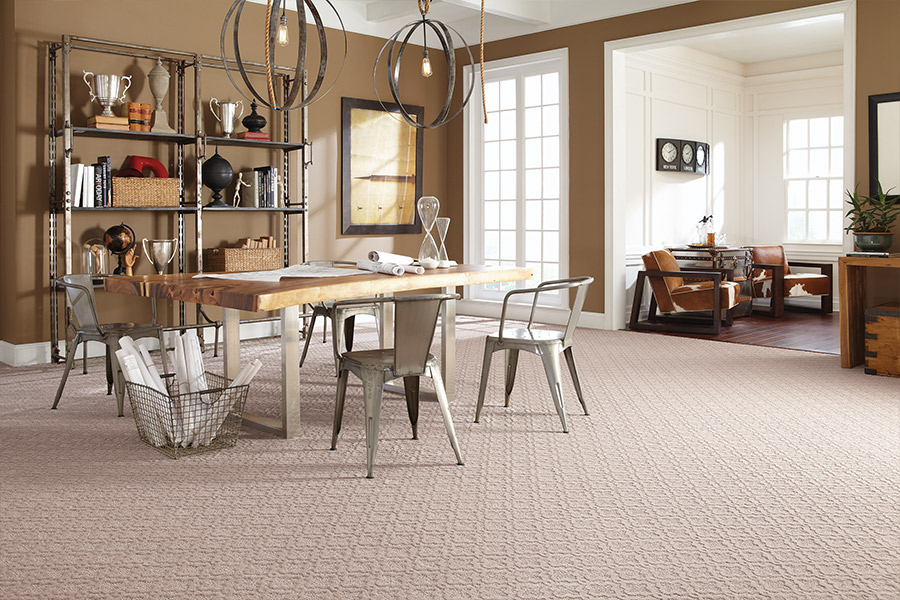 Orlando Flooring Company is an experienced and professional Orlando carpet company that handles all aspects of installing carpet floors in your home or business. We have all the materials, resources, tools, expertise, and experience needed so you can enjoy your well-installed carpet floor to the fullest in no time.
We provide every important part of the construction process, from the initial consultation and planning through to installation and finishing of your new carpet floors. Our services are delivered fast and at the highest quality, all for the fairest prices in the market, and we want to work for you.
Call Orlando Flooring Company today at (407) 890-1418 for your free consultation!
Advantages of Carpet Flooring
Carpet is a great choice for flooring material, and we want you to maximize the advantages it can give to your home or business space.
Working with an Orlando carpet floor professional, like those at Orlando Flooring Company, can help ensure you get the perfect flooring for your needs, space, and budget. Whether you are looking for attractive commercial rugs, custom carpeting, or standard carpets to suit any space, our Orlando carpet professionals have the ideal flooring solution for you.
We have many different carpet options available and will help you choose between pile heights, textures, and colors, so you get the ideal carpeting for your needs.
Carpet flooring provides many benefits to a homeowner, such as:
Aesthetic
Other floor materials are chosen for their utility. But when you say carpet flooring, it is chosen first and foremost for the look and feel. Carpets come with a variety of colors, styles, and patterns to choose from. They are generally elegant, homey, and peaceful. The attractive, inviting look of a carpeted floor can turn the floor into a favorite hangout place in your home. Orlando Flooring Company helps you select from the many different carpet types and styles that we offer.
Feel
Aside from being attractive, carpet is also soft and inviting as a walking surface. Most hard floors are chosen for their durability and hardness. But as a consequence, these kinds of floors don't provide much comfort. Have you ever noticed how walking barefoot on hard surfaces like ceramic tiles or cemented floors make the soles of your feet hurt? A carpeted floor provides shock absorption, reducing the stress to your body and providing comfort. Furthermore, the frequency of severe injuries due to falling accidents can be significantly lessened with the softness of carpets compared to slippery hard floors.
Carpet is also a great temperature regulator, providing a warmer floor during cooler months than tile, vinyl, or hardwood. This is why rooms that have carpet flooring installed feel cozy and warm even during colder weather.
Acoustics
The sense of quiet that people often associate with a carpeted floor is not coincidental. Carpet floors are great soundproofing and reverb-proofing materials. Echos and sounds are best amplified in rooms with flat and wide surfaces. This is the reason why speaking inside a new house without any furniture creates a lot of echoes. Carpets have very soft and textured surfaces that absorb sound instead of reflecting it around a room as flat, hard surfaces do. Wound engineers and production houses choose carpet flooring on professional recording studios for this very reason. If noise reduction is an important aspect for you, our carpet flooring company can help you choose the best type of carpet for acoustic purposes.
Cost
Carpet is also one of the less expensive options among flooring materials. Other floor products, such as hardwood or natural tile, require complex and heavy construction work for their installation process. Carpet, other than being a cheaper product than heavier materials, is also relatively easier and less expensive to install because of its lighter and thinner nature. Orlando Flooring Company provides you with all the necessary knowledge, resources, and tools to install your carpet floors at the highest quality.
Leave The Work To Us!
Our Orlando, FL carpeting company has years of experience recommending and installing residential and commercial flooring. We handle each part of carpet installation, from the consultation and design to the construction and finishing.
We are passionate and professional experts who listen to what our customers need. In the end, all we want is for you to get the maximum potential of home construction products, including carpet floors. We want to be your partner in floor construction.
Free Carpet Flooring Consultation
Choosing carpeting for your floors can be a little intimidating considering all the possible options of design and material. Fortunately, our Orlando carpet flooring company has handled many clients with the same dilemma, and we want to be there for you too.
Let's start with professional consultation for free today. It all starts with your call!
Call Orlando Flooring Company today at (407) 890-1418 for your free consultation with a carpet flooring expert!